Oh hey, it's been awhile! A lot has been going on, and last weekend I did a trial run on my friend Jamie's wedding makeup. She is marrying her sweetheart at the end of November and we took our OTHER friend's wedding last weekend as an opportunity to test out some looks. I was so excited (and nervous) when she asked me to do her makeup for the big day.
Jamie doesn't normally wear much makeup, so she wanted it to look very natural. Since I'm not really a makeup artist, I asked her to just invest in a good foundation. So....to the MAC counter we went! Originally, I wanted her to look into Makeup Forever HD foundation, but there is no retailer in sight in middle Georgia. After some good research, we went for MAC's Studio Fix Fluid foundation. The girl at the counter immediately matched Jamie's skin to the right shade, and I couldn't help but get myself a few things while we were there.
Introducing my very first MAC products:
Brown Script
Naked Lunch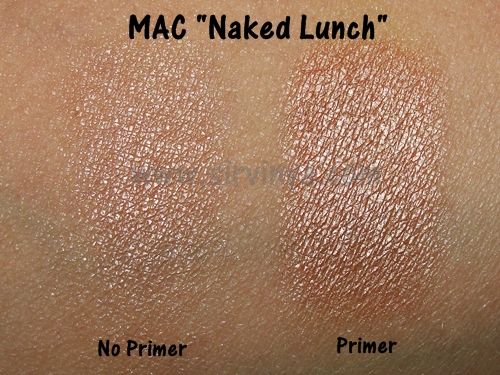 All That Glitters
Okay, so enough of me...let's get back to Jamie. On our first trial, we did some purples and lighter shades in the inner corners, but she felt it was still a little much for her. So for the next day, we went with all neutrals and the result was a very fresh face, exactly what she was looking for!
I'll make sure to update the first of December after her big day with the real pictures!! Look down below for what I used on her. :)
FACE:
Primer:
Benefit Pore-fessional
Corrector:
Pixi Brightening Peach
Foundation:
MAC Studio Fix Fluid
Concealer/Brightener:
Maybelline Dark Circle Eraser in Brightener
Setting Powder:
Rimmel Stay Matte in Translucent
Bronzer:
ELF bronzer from the St. Lucia blush/bronzer duo
Blush:
Benefit Hervana (we think we might go with Luminoso for the day of though)
Highlight:
The Balm Mary Lou-manizer
EYES:
Primer:
Urban Decay Primer Potion
Transition shade:
Makeup Geek's Peach Smoothie
All Over Lid shade:
MAC's All That Glitters
Brow bone and inner corner highlight:
Venus from the Urban Decay Naked Basics palette
Eyeliner:
Sephora retractable waterproof liner in Brown
Mascara
: Benefit They're Real
BROWS:
Chella brow pencil in Dazzling Dark Brown
LIPS:
Lipstick:
Revlon Colorstay in Socialite
Lipgloss:
Khroma Honeystick in Wildflower Honey
Finishing spray:
Urban Decay Deslick
PHEW! That's a lot of products for such a natural look!!
Pin It